The History of Damp-e
In the autumn of 2014, a unique phenomenon emerged in Zeist: the very first physical store of Damp-e. With an impressive area of over 120m², this became the place where enthusiasts of e-cigarettes and e-liquids could go.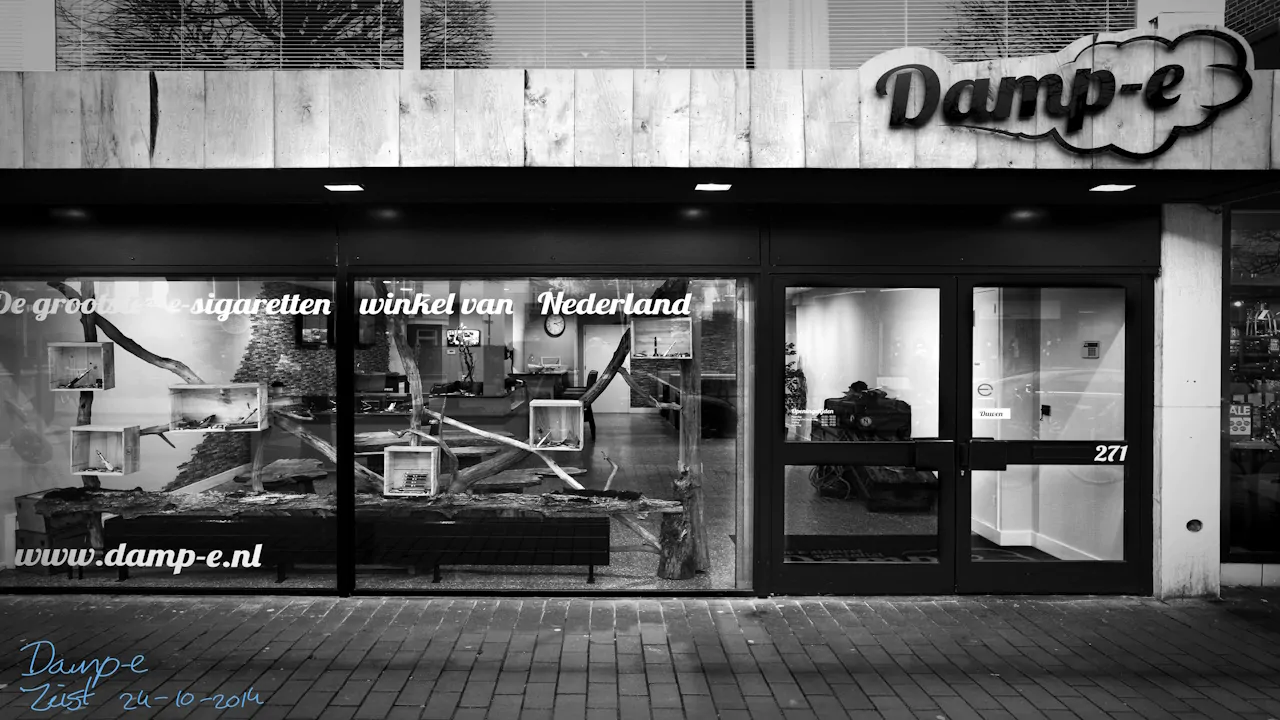 The First Damp-e Store in Zeist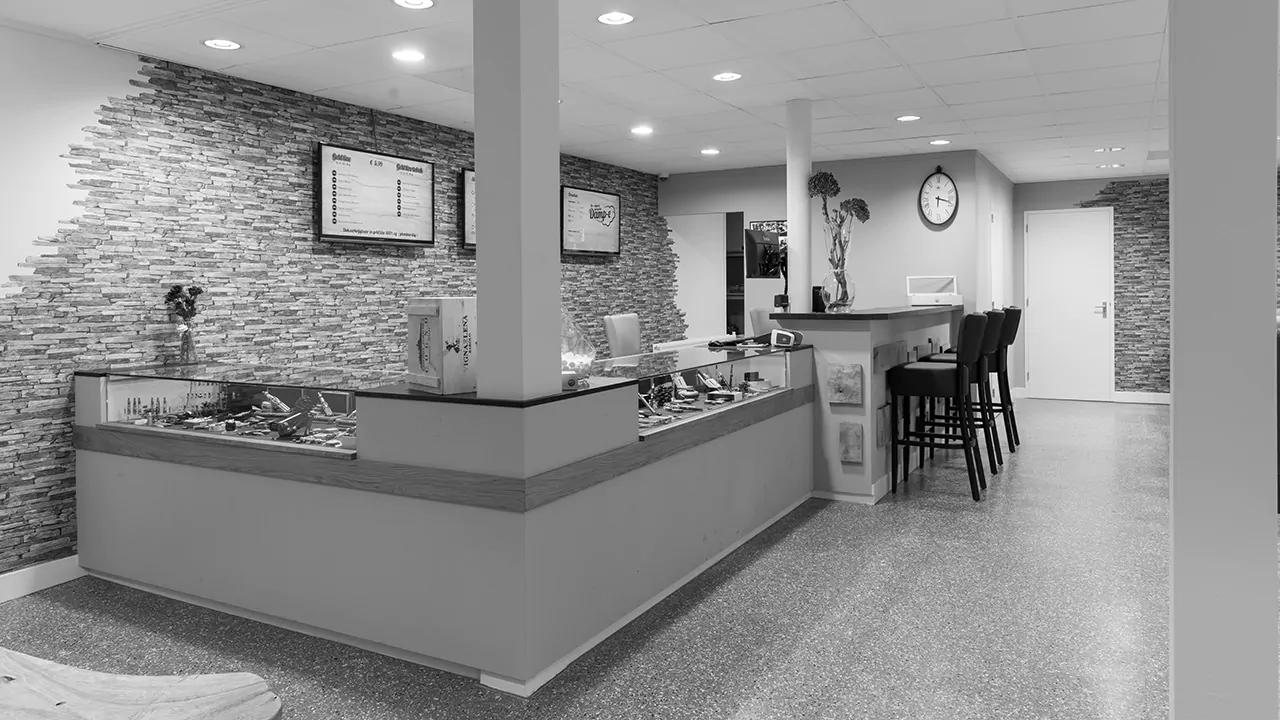 The bar, where many cups of coffee and e-liquids have been tasted.
The store was not just a place to buy products. Here, people could try and taste everything to their heart's content. As customers delved into the world of vaping, they could enjoy a fresh cup of coffee at the bar. The mission was clear: contribute to a smoke-free generation and help people transition from traditional smoking to vaping – and ideally even quit altogether.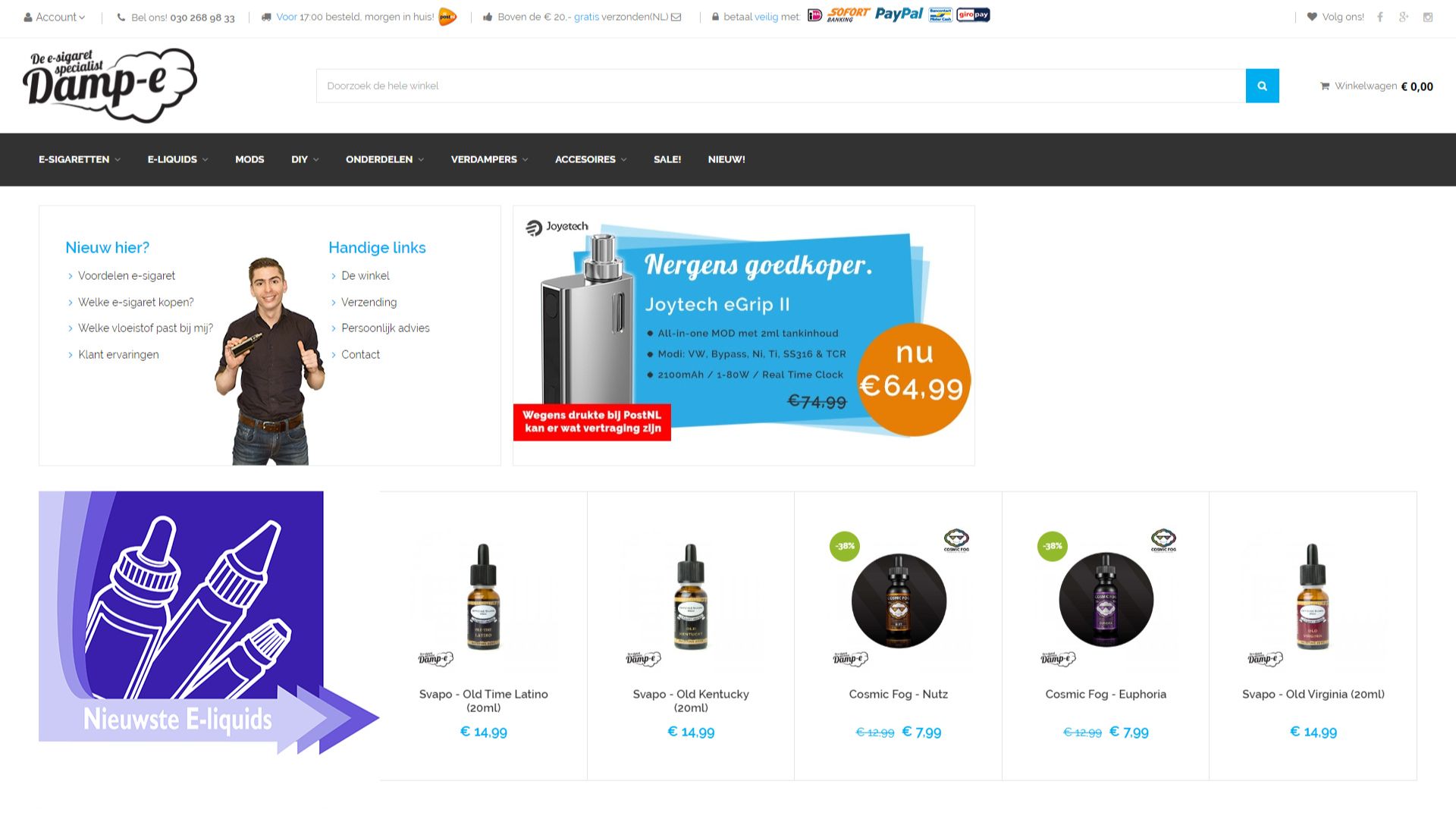 One of the first Damp-e online shops.
The following year, in 2015, Damp-e took a new step by establishing their digital presence. The launch of the first online shop not only meant an expansion of their reach but also marked the beginning of shipping packages. And all of this from that one store in Zeist.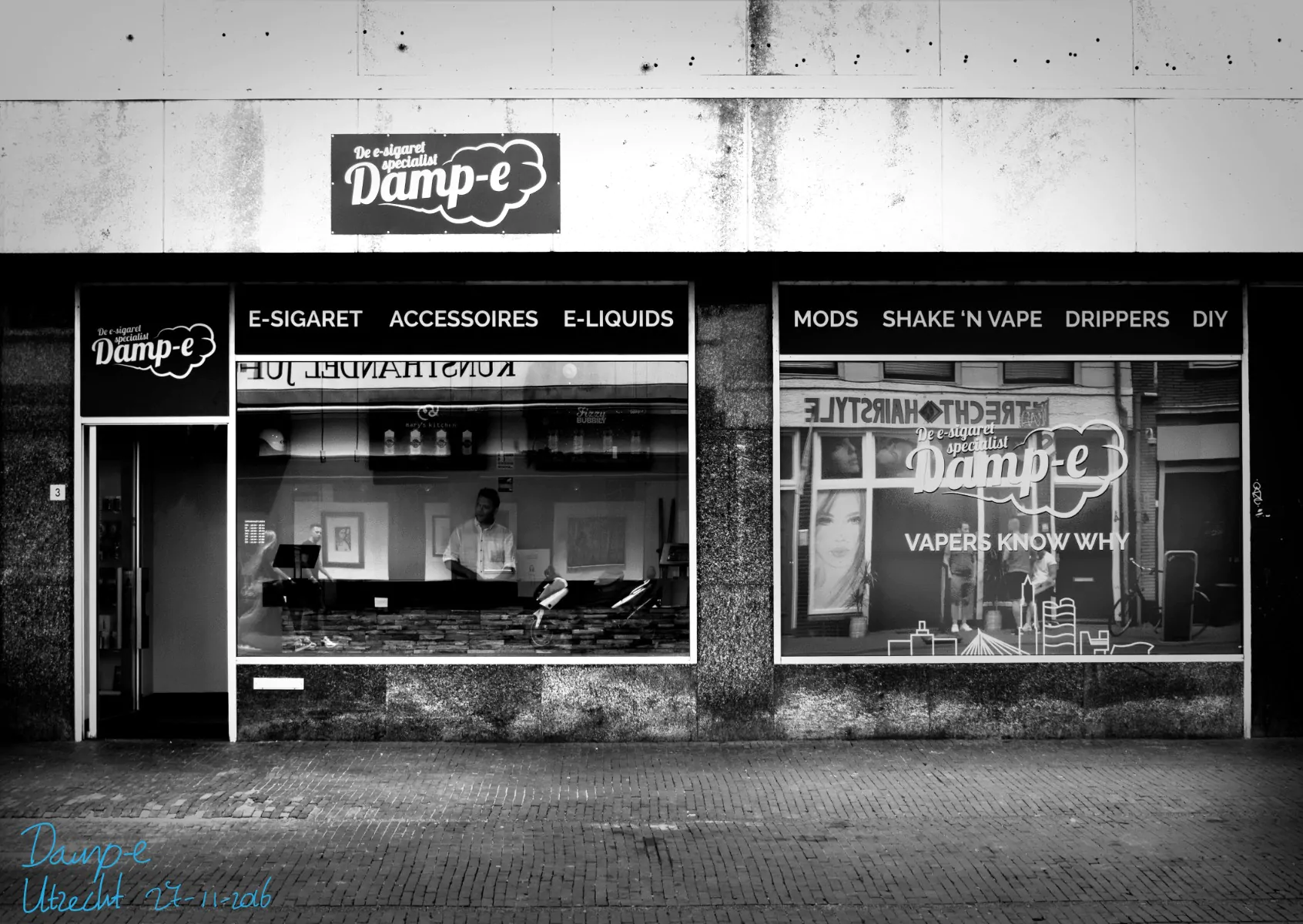 The Damp-e store at Neude in Utrecht.
2016 brought even more growth for Damp-e. The brand proudly opened its second store, this time in the heart of Utrecht, at the vibrant Neude.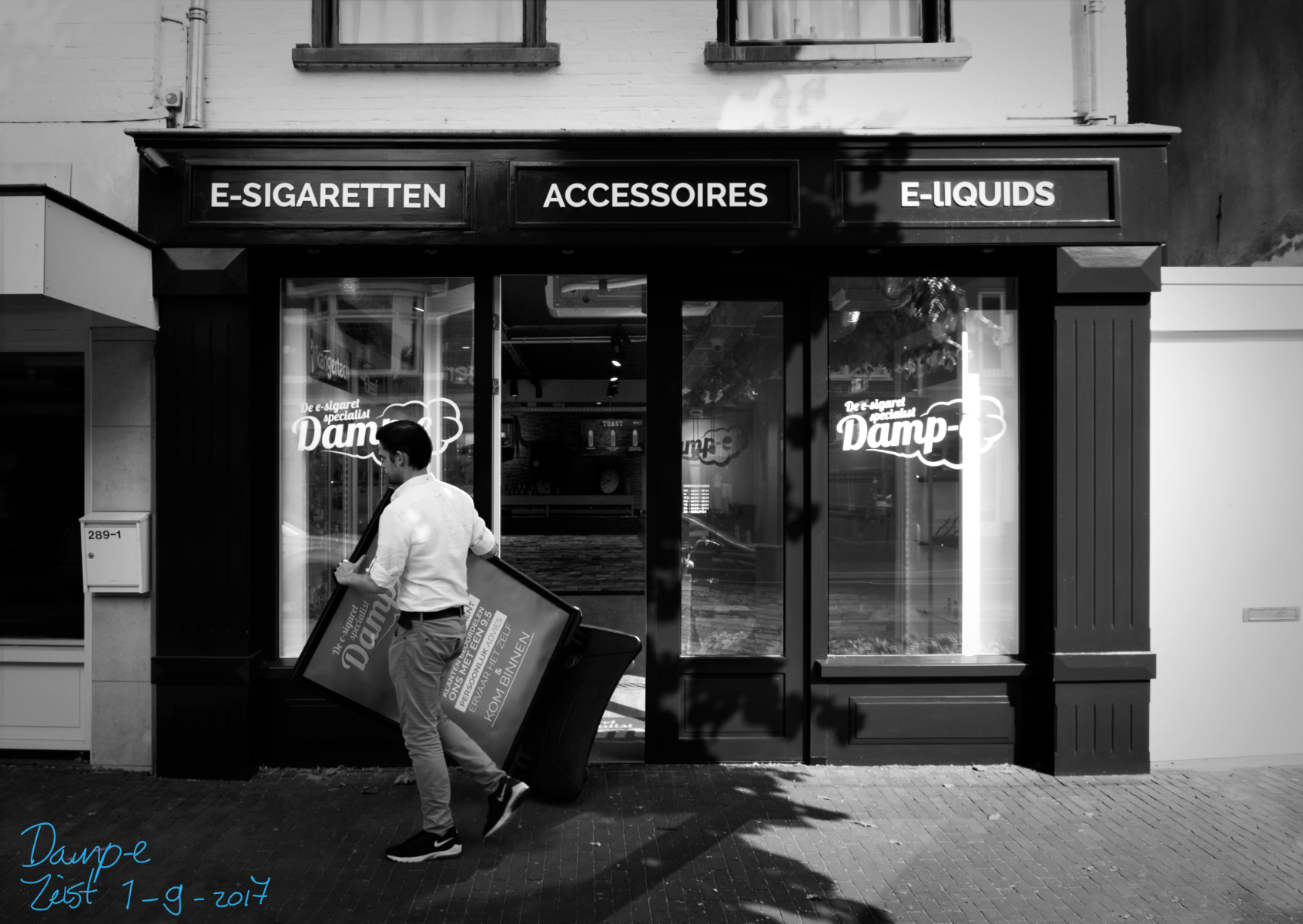 The new location of Damp-e Zeist.
However, the growth didn't stop there. In 2017, Damp-e decided to expand further in Zeist by moving to a larger location. With an impressively spacious 300m² area, there was now enough space for both the store and a larger warehouse for the online shop. Customer service was a top priority: orders placed before 10:00 PM were delivered the next day.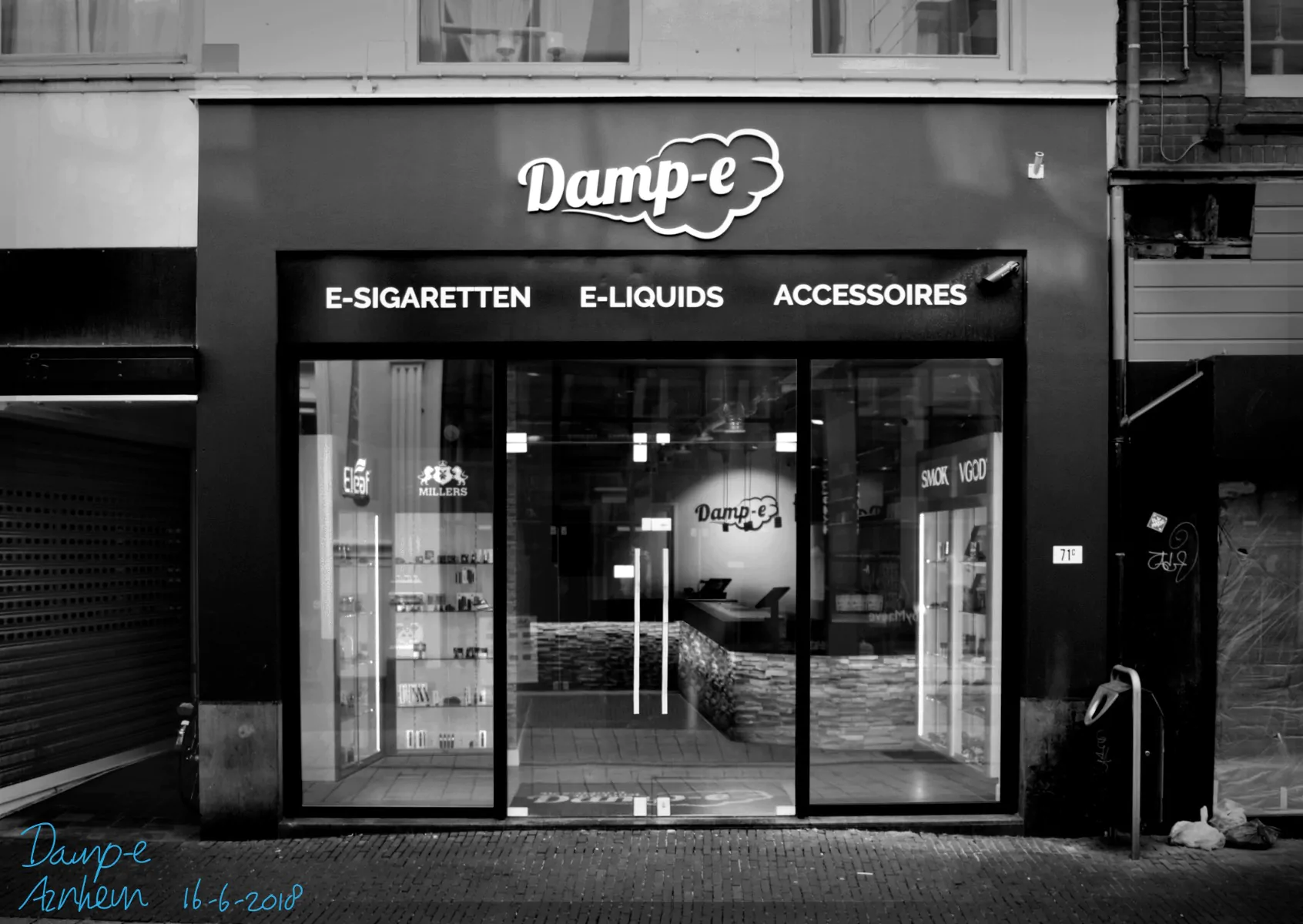 The Damp-e store in Arnhem.
2018 was again a year of expansion. Arnhem welcomed a brand-new Damp-e store.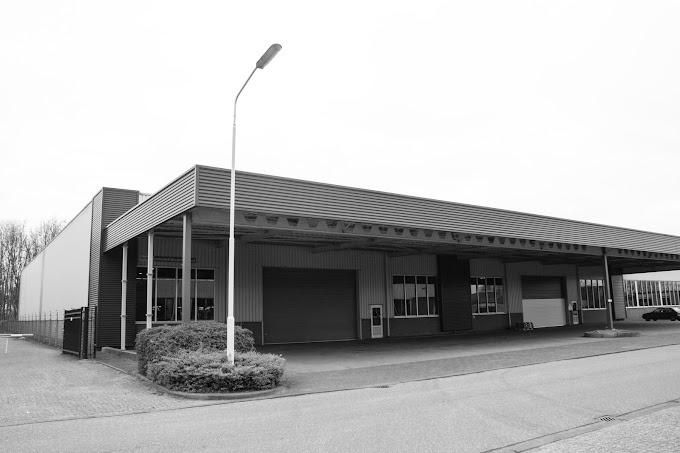 The large warehouse of Damp-e, more than 1000m2.
In 2020, a significant change occurred. Damp-e entered into a partnership with a fulfillment company. The existing warehouse became too small, and this collaboration allowed them to continue growing. Customers could now even order until 11:30 PM and have their products delivered the next day.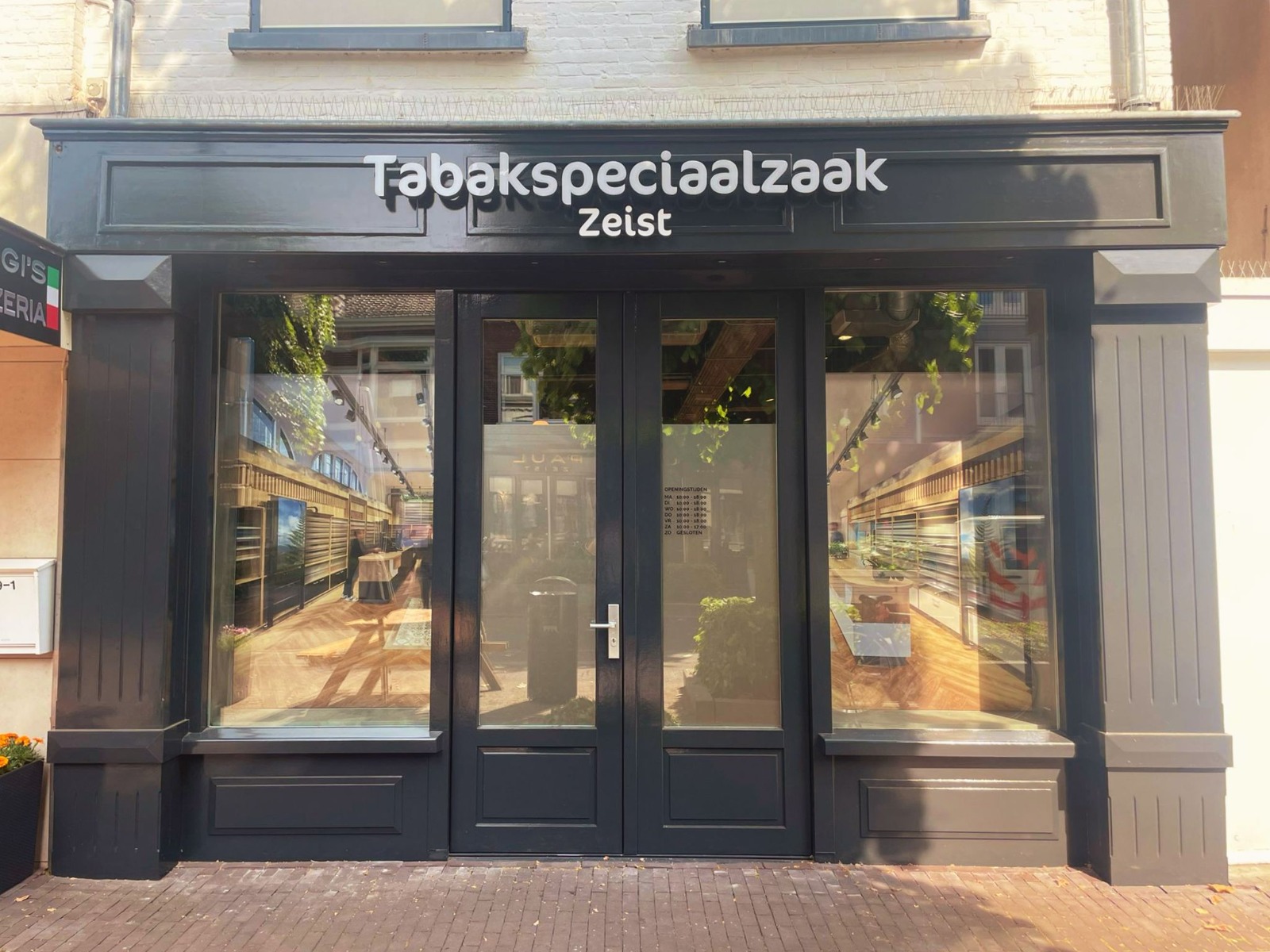 Replacing the Damp-e store with a modern tobacco shop.
However, as with many stories, there was also a twist for Damp-e. In early 2023, the last Damp-e store had to close its doors. Legal regulations, combined with an upcoming ban on e-cigarettes, forced this pioneer in vaping to make this difficult decision. Ironically, the store was transformed into The Tobacco Specialty Store Zeist, a shop focused on tobacco – the product that Damp-e originally fought against but was now encouraged by the government.
Nevertheless, the spirit of Damp-e remained vibrant. The Damp-e online shop still exists and has expanded its range significantly. From products for meditation and plant cultivation to experiences that allow you to travel from the comfort of your own living room - Damp-e continues to innovate and surprise its customers.